I, like most overweight people, have tried EVERY DIET imaginable with very little success and years of fighting and struggling with my weight reached my all-time high of 425lb in 2020 and felt absolutely sick. I decided I had to do something. Much like everyone does I started cutting out foods and started light cardio. Like everyone, we start losing weight immediately, and the first 50lb melted away pretty quick, then the plateau. I was stuck, started counting calories, and added more activities with no success. Luckily, I saw an ad on social media for Underground Fitness. Here is where I met Gavino and Tripp, both excellent trainers. From day one, they pushed me and kept me accountable. Today, I weigh 235lb and am still losing. We have adjusted my goals and constantly adjust my strength training to push my limits and continue to make gains! My next goal is to break that 200lb mark, and I feel confident that I will achieve that here at Underground Fitness. Here I'm not just a barcode that comes and goes. If I don't show, Gavino is calling or texting me. He pushes when I need him to and doesn't allow any excuses! That's what has worked for me, and I have been able to stick with it for this long. I can't say that about any other workout regiment or gym membership!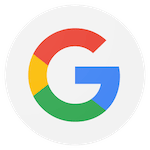 I live in downtown Phoenix and I drive 25 minutes three times a week to go to this gym. There are closer gyms but I am so glad I joined this one. David is an excellent trainer and knows exactly how to push me in a positive way while also, somehow, making it fun. The environment is extremely welcoming and the overall vibe of the gym is terrific. Highly recommend.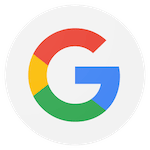 I was the 73 year old, sedentary, frail widow who decided it wasn't too late to make a major change in my lifestyle. I spent months investigating gyms, yoga studios, different modes of exercise programs and finally found a trusted connection. Tucked in the southwest corner of 7th St & Mountain View is a petite building that houses Underground Fitness. Yes, good things come in small packages and even better are the big results from their expertise. My trainer, Roxie, does more than just instruct, she demonstrates and explains each exercise. I feel safe as she optimistically cheerleads me through activities using a wide variety of equipment. Even my friends have noticed my improved endurance, stamina, and toning. Underground Fitness is my get-fit., feels like home, personal gym. I'm optimistic about reaching my goals and setting new ones.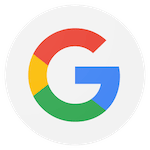 This was the first time I stepped into a gym in nearly 20 years which can be intimidating. I have been working out with both Roxanne and David with the goal of building strength and muscle mass and they have already helped me significantly with getting those goals. They are big on proper lifting technique too which was important to me to prevent injuries. I actually enjoying waking up and going to get my workout in and the mornings. All of the other members of the gym also make for a great work out environment.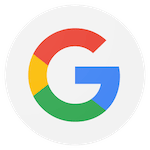 A transformative experience! From the beginning consultation with Ron, to meetings with Christina, their registered dietician, to training with the best of the best, David, I have absolutely loved each element of this experience. My stress levels have decreased, I feel stronger each week, and I genuinely love working out. Cannot even fully express how fantastic of a trainer David is! Every other trainer and client is incredibly kind and hardworking as well—the atmosphere is so positive! This has been such a rewarding process, and I'm thrilled to continue training here!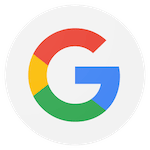 Started Underground Fitness September 6. Just turned 60 and I thought many times about working out but never started. Finally I contacted the perfect place.Underground Fitness I meant with Ron not knowing a thing about how to get started Ron explained everything about Underground Fitness and the program I would be doing. David is my trainer and working with him is amazing. David knows what works best for me. David has a lot of knowledge of weights and fitness. It's October 23 and what a change. I feel like a new man. Toning up and gaining muscle plus with the help of my nutritionist Christina I know what to eat and portion size. I am down 2 jean sizes I am still working out and getting fit week by week. I am a new person i feel amazing. I encourage everyone that is wanting to get fit and enjoy life join Underground Fitness. Ron, David and Christina really go out of their way to listen and they are the reason I am getting fit and turned my life around.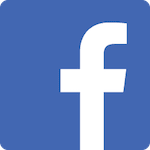 Each individual has their own plan according to their goals. Great people!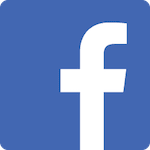 Ron is the most thoughtful and productive trainer I've ever met. So glad I found underground fitness!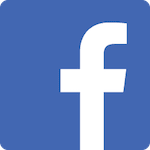 Ron is the best creative trainer, you will never get bored.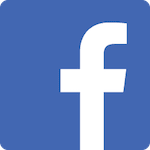 Just got done with my first workout with Camille I can already tell this is going to best the decision I ever make.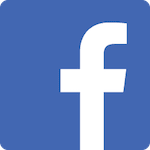 Ron Is super great Trainer. The whole staff is great. I would recommend with no issues. Everyone is friendly. Great place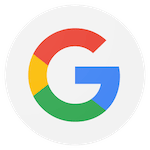 Roxanne is a great trainer! She is knowledgeable, friendly and professional. She pushes me within my limits and she is very encouraging. I feel safe that she will protect my past injuries from re injury and I'm feeling stronger and healthier already and looking forward to continued results. The gym is very clean with nice equipment. I like that it's not a huge, crowded place and there's lots of professional and personal attention.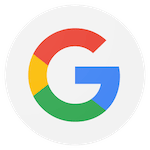 multiple locations; I finally landed on underground fitness, and I'm glad I did. I had David Forbes as a personal trainer and couldn't have asked for a better coach. He was exceptional. Not only did he help me perform workouts with proper form to reduce strain on my body, but he also gave me great tips on tracking calories and techniques for maintaining goals. The Gym itself is immaculate, has excellent equipment, and is non-crowded. I would highly recommend underground fitness and David Forbes.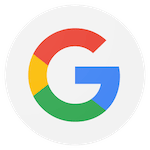 I have been attending Underground Fitness for about 2/3 months and after training with other trainers in the Valley this is by far the best experience I have ever had. I train with David Forbes and he is amazing. I can see changes to my body every week and the strength and discipline I have gained has changed many aspects of my life outside of the gym. I'm blessed to be able to train here, Underground Fitness is the place to be.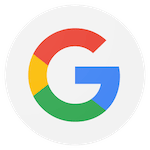 I joined Underground Fitness a couple of years ago with the hopes of getting back into shape after years of not working out. The trainers recognized that I needed to start slow to rebuild the muscle that I had lost. Additionally, they were very diligent to teach proper form in an effort to reduce injury. I am happy to report that I am now stronger than I have ever been. I highly recommend Underground Fitness for the quality of the trainers, available equipment and the clean workout environment.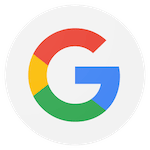 Underground Fitness is a great place to start working out. Ron, the director, is a wonderful communicator and will work with you should any questions or concerns arise. I've been working with Matt Guzy as my trainer, and I never in a million years thought I'd say this, but I genuinely look forward to my workouts with him! Matt designs a workout for right where my current level is at, and they are always different and interesting. I deeply appreciate what he has planned, his explanations & demos on the exercises, his ability to hear me out, and his keen eye on how my body may not be in the best form, and then providing adjustments. Should you be new to working out or personal training, I highly recommend Underground Fitness.